Below are details of the regions surrounding our Welsh Holiday Cottages.
Carmarthenshire, West Wales
Stretching from Carmarthen Bay in the south to the western Brecon Beacons in the north, Carmarthenshire has some of the most spectacular and diverse landscapes in south west Wales.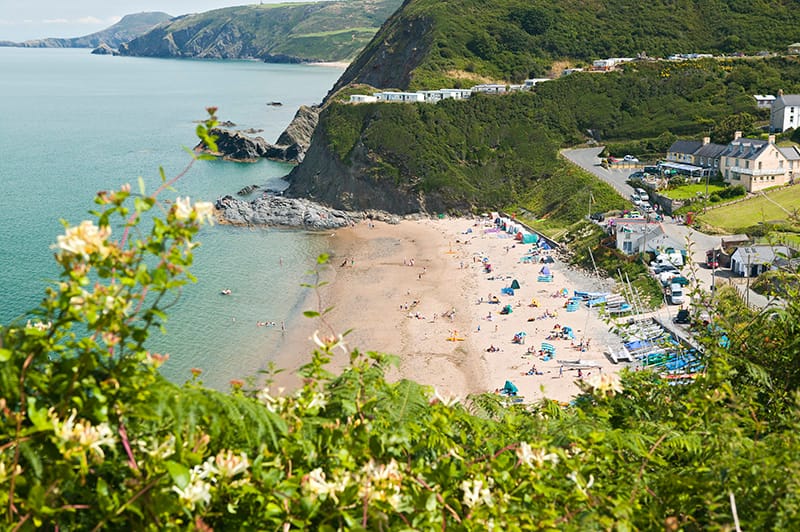 Travel over breathtaking mountains, through lush green landscapes and secluded ancient forests to vast expanses of golden sandy beaches. Follow the course of picturesque rivers and visit the stunning locations of our castles.
Walk the Carmarthenshire section of the West Wales coastal path and look for dolphins and seals. You will be spoiled for choice. Carmarthenshire has it all!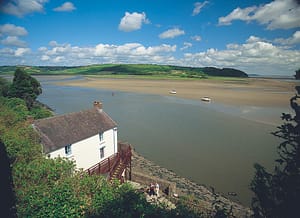 Legend has it that Merlin the wizard was born here; we know for sure that Dylan Thomas lived and wrote here. And tucked into the Tywi Valley is a hamlet that gets a bit hectic just before Christmas. It's called Bethlehem.
Links:
www.discovercarmarthenshire.com
www.visitwales.com/explore/west-wales/carmarthenshire
Pembrokeshire, West Wales
Just a short drive away you can visit Pembrokeshire with its National Park.
Having awards and accolades for the quality of its coastline, Pembrokeshire is heaven for swimmers, beachcombers, wildlife-watchers, walkers and outdoor adventurers, not forgetting surfers!
For the less adventurous the coastal road gives stunning views of the beaches and bays and a visit to Freshwater West Beach, home of Cafe Mor is a must.
Here they still harvest the Laver seaweed and process it in the same way as their ancestors then sell it cooked in a variety of delicious ways at their roadside cafe.
Links:
www.cafemor.co.uk
www.discoverpembrokeshire.com
Ceredigion, West Wales
Award-winning beaches and iconic harbours make the Ceredigion coast a beautiful place to visit – look carefully, and you may spot dolphins or seals. This region inspired Dylan Thomas to write some of his finest poetry.
It's framed by the Cambrian Mountains, the backbone of Wales, rich in wildlife, legends and intriguing landscapes.
Visit the official regional website for more information
Links:
www.discoverceredigion.co.uk